Stubby Holders


CDI-N40 -- Stitched Only.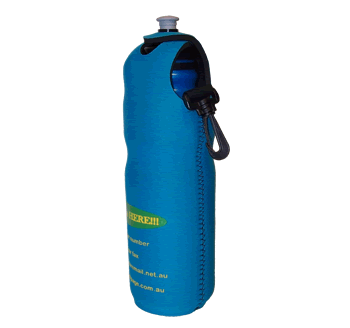 CDI-N41 -- plus Clip & Belt

CDI-N40 & CDI-N41
Pull-over Water Bottle Holder - 600ml/750ml with Clip or Belt Strap & Clip or Stitched Only.
The "Pull-Over" water bottle holder ensures a snug fit for all size bottles - a great product for sporting, drink and health related promotions.
Available in various sizes either with clip only (CDI-N41), clip and belt strap (CDI-N41) or stitched only (CDI-N40).
Screen Printed or Full Colour.
Quality 5mm neoprene in 22 colour options.
Screen Print Area - 165mm Wide x 160mm High